Services & Resources
I. Timetable of school bus for teachers, school bus for students, and the #98 public bus
Timetable of school bus for teachers
Timetable of school bus for students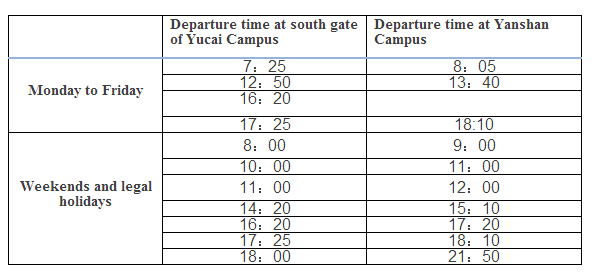 Timetable of #98 public bus
Departure time:
Yucai Campus: 7:20 9:00 10:30 11:30 13:30 14:30 17:30 18:30
Yanshan Campus: 8:20 10:10 11:30 12:30 14:30 15:30 18:30
Bus stop:
Yucai Campus: Bus stop at south gate
Yanshan Campus: Bus stops in front of College of Design and Zone One of Arts Building
Price: 2 Yuan /trip (multi-use cards are available at any Bank of Guilin)
II. Opening hours of library
Yucai Campus

Wangcheng Campus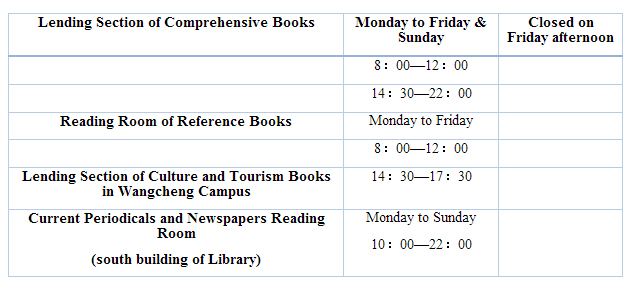 Yanshan Campus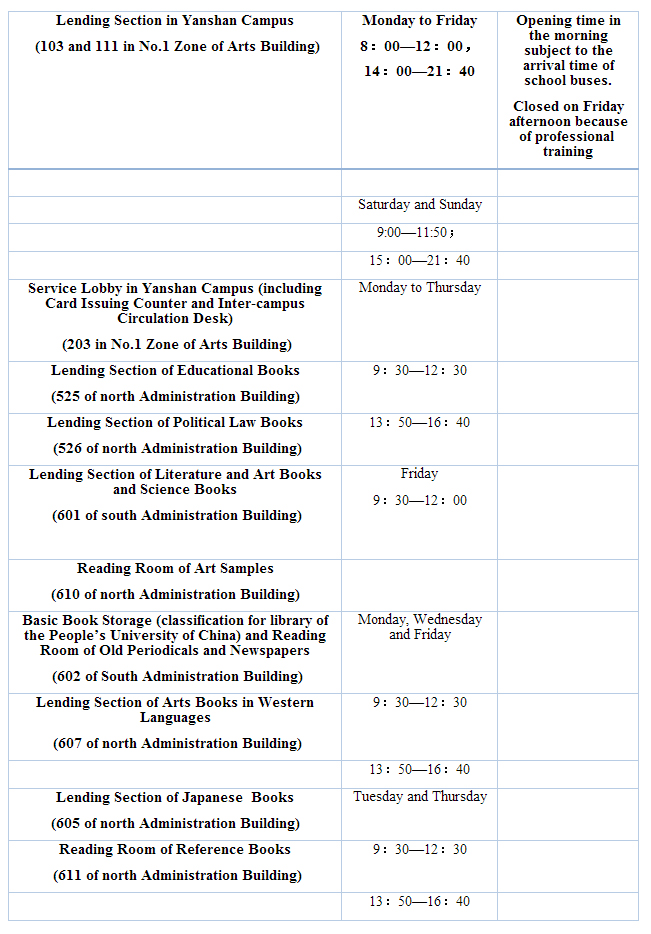 Note:
1. Library is closed during legal holidays including New Year's Day, Spring Festival, Qingming Festival, May Day, Dragon Boat Festival, Mid-Autumn Festival and National Day, etc.
2. The library will announce in advance if it will close due to special circumstances.
III.Bus information about Yucai Campus:
Bus stops around Yucai Campus:
#6 Petroleum Company Station, North Sanlidian Square Station, Yucai Campus of Guangxi Normal University Station, Guangxi Normal University Station, Yucai Crossing Station, College Students Apartment Station, Qixing Traffic Police Station, Chuangxin Building Station, Qifeng Xiaozhu Community Station, Chaoyang Crossing Station, and Chaoyang End Station
Public bus around Yucai Campus:
#23 public bus, #98 public bus, #32 public bus, #54 public bus, #6 public bus, #16 public bus, #211 public bus, #35 public bus, #52 public bus, #9 public bus, Shuguang #20 circling public bus, #36 public bus and #206 public bus, etc.