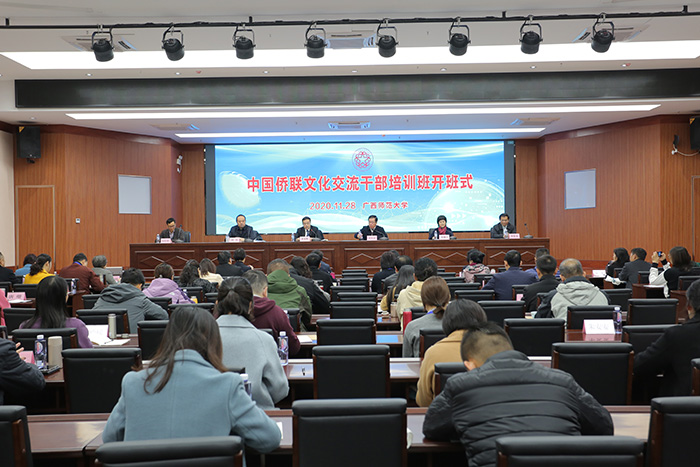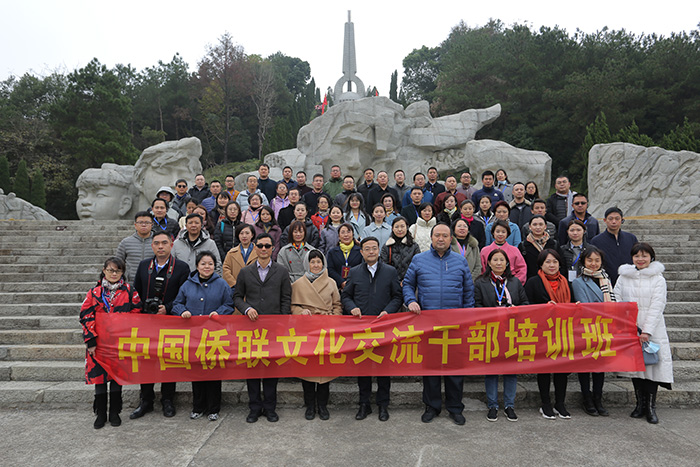 Hosted by the All-China Federation of Returned Overseas Chinese (ACFROC) and organized by Guangxi Normal University (GXNU), the training program for officials in charge of cultural exchanges was held in Guangxi Normal University from November 27 to December 3, 2020.
The opening ceremony of the training program was held in the lecture hall of Building 2, International Education Center at Yucai Campus on November 28. Leaders from ACFROC, At Home & Overseas and GXNU attended the ceremony. Nearly 70 participants in charge of cultural exchanges from across the country participated.
A-week training program covers substantial lectures and on-site study. It focuses on such topics as studying the spirit of the Fifth Plenary Program of the 19th CPC Central Committee, Xi Jinping's Thought on Socialism with Chinese Characteristics in the New Era, photographic technology and video production, cultural exchange work under the new normal conditions. Group discussions and and cultural investigation to Xiangjiang Memorial Hall , Lingqu Canal and Wangcheng campus are also included.
Through this training, the federations of overseas Chinese across the country will continue to carry forward Chinese culture, actively build a "harmonious ACFROC", seek ways to serve overseas Chinese and strive to realize the Chinese Dream of national rejuvenation together.