Scholarships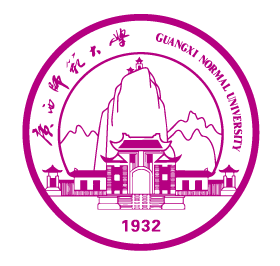 1.Chinese Government Scholarship
Guangxi Normal University was approved in 2006 by China's Ministry of Education to be one of the universities to receive international students under the Chinese Government Scholarship program. Applicants should apply for the scholarship to GXNU online. Please register online at:
http://studyinchina.csc.edu.cn/
, submit your application, and then download and print the application in duplicate. The application form can be written in Chinese or English. Our university code is 10602.
2.Confucius Institute Scholarship
"Confucius Institute Scholarship" of Guangxi Normal University is a part of the "Confucius Institute Scholarship Program" established by the Confucius Institute Headquarters, the objective is to encourage international students and Chinese teachers around the world to study Chinese language and culture in China.
For detailed information about the scholarship and the application process, please visit the national Hanban website (
http://www.hanban.org/jxj.htm
) and the Confucius Institute Scholarship (
http://cis.chinese.cn/
).
3.Guangxi Government Scholarship for Overseas Students of ASEAN
Guangxi Normal University is a key university of Guangxi Province. Every year we provide a number of scholarship. For detailed information about the scholarship, please visit:
http://www.gxnu.edu.cn/
Contact Us
I. Admission Office

Zhang Xi, Section Chief of International Admissions
Responsible for the planning, promotion, organization and coordination of admissions and cooperation projects.


Liu Yaqiong, Staff
Kim Dongsan, Staff
Responsible for study consultations, admissions, and materials submitted for approval.

Tel:0086-773-5821163(International) 0773-5821163(Domestic)
Fax:0086-773-5850305(International) 0773-5850305(Domestic)
Email:admissn@gxnu.edu.cn

II. International Student Management Section
III. Foreign Affairs Section

Xie Xiaotang, Teacher Affairs Secretary
Responsible for recruitment, visa application and management of international Staff.

Tel: 0086-773-5857127(International) 0773-5857127(Domestic)
Email:gxsdwsk@gxnu. edu
Suggest a story
Do you have some great news to share?Email us at
admissn@mailbox.gxnu.edu.cn