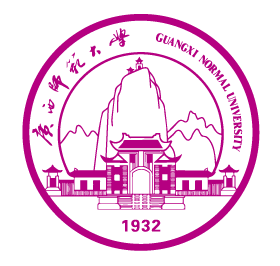 Guangxi Normal University (GXNU) is a key provincial university located in the historical tourist city of Guilin. It is co-funded by the Guangxi Provincial Government and the Ministry of Education of the People's Republic of China. Thanks to its grand history, beautiful campuses, modern teaching methods, advanced teaching philosophy, as well as its emphasis on the Spirit of respecting teachers, pursuing justice, enjoying working and advocating cooperation, the university has grown into a nationally renowned comprehensive university, featuring distinctive teacher education, well-developed basic science and arts disciplines, and active international exchanges.

Contact Us
I. Admission Office

Zhang Xi, Section Chief of International Admissions
Responsible for the planning, promotion, organization and coordination of admissions and cooperation projects.

Xie Hailing, Staff
Responsible for Chinese Goverment Scholarship,Guangxi Normal University President Schoalrship and help the section chief to deal with the relvent admission documents.
Liu Meimei, Staff
Responsible for International Chinese Language Scholarship and Guangxi Government Scholarship and help the section chief to deal with the relvent admission documents.

Tel:0086-773-5821163(International) 0773-5821163(Domestic)
Fax:0086-773-5850305(International) 0773-5850305(Domestic)
Email:admissn@gxnu.edu.cn

II. International Student Management Section
Luo Shiqing, Section Chief of International Student Management.
Email:studentaffairs@gxnu.edu.cn

III. Foreign Affairs Section

Lan Shan, Teacher Affairs Secretary
Responsible for recruitment, visa application and management of international Staff.

Tel: 0086-773-5857127(International) 0773-5857127(Domestic)
Email:gxsdwsk@gxnu. edu