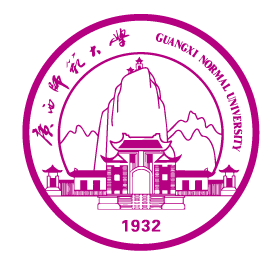 From 1951 to 1975, a number of schools in Vietnam were moved to Guilin, including Vietnam Yucai School, Vietnam Special School, Vietnam Special School for Vietnamese to Learn the Chinese Language, and September 2nd School. These schools were collectively referred to as Vietnam Schools and each were established one after another at Guangxi Normal University. During these 24 years, nearly 10,000 young students studied in Guangxi Normal University. After these students returned to Vietnam, most of them became the backbones in various front lines and industries in Vietnam. Among them, the outstanding alumni are:

Tran Dinh Hoan, Member of the Vietnam Political Bureau, Secretariat of the Central Committee of the Communist Party of Vietnam, and Minister of the Organization Department of the Central Committee of the Communist Party of Vietnam;

Deputy Prime Minister Nguyen Manh Cam, Nguyen Cong Dan, Vo Khoan, and Nguyen Thien Nhan;

Nguyen Sinh Hung, former Deputy Prime Minister and Chairman of the National Assembly of Vietnam;

Vo Quoc Hung, Director of Central Commission for Discipline Inspection of the Communist Party of Vietnam;

Pham Quoc Anh, Acting Minister of Department of Interior and Assistant to the President;

Ksor Phuoc, Director of Vietnam's Ethnic Affairs Commission;

Doan Manh Giao, Director-general of Vietnam's General Office;

Ho Anh Dung, President of VTV;

Vo Mao, Director of the Council on Foreign Affairs of Vietnamese National Assembly; Tran Van Hang, Member of Vietnamese Central Committee;

and many more. There are more than thirty GXNU graduates who now hold vice-ministerial positions or higher.

Contact Us
I. Admission Office

Zhang Xi, Section Chief of International Admissions
Responsible for the planning, promotion, organization and coordination of admissions and cooperation projects.


Liu Yaqiong, Staff
Kim Dongsan, Staff
Responsible for study consultations, admissions, and materials submitted for approval.

Tel:0086-773-5821163(International) 0773-5821163(Domestic)
Fax:0086-773-5850305(International) 0773-5850305(Domestic)
Email:admissn@gxnu.edu.cn

II. International Student Management Section
III. Foreign Affairs Section

Xie Xiaotang, Teacher Affairs Secretary
Responsible for recruitment, visa application and management of international Staff.

Tel: 0086-773-5857127(International) 0773-5857127(Domestic)
Email:gxsdwsk@gxnu. edu